…there are 12 boxes as they call them or dump truck loads placed in this approx.1800 square footprint of crushed rock….placed on the inside of the foundation walls for a base to work the plumbing and prep for an eventual floor pour. The operator will attempt to throw the bucket loads to distance by using his boom for reach and a strategy of opening the bucket. Talent it is.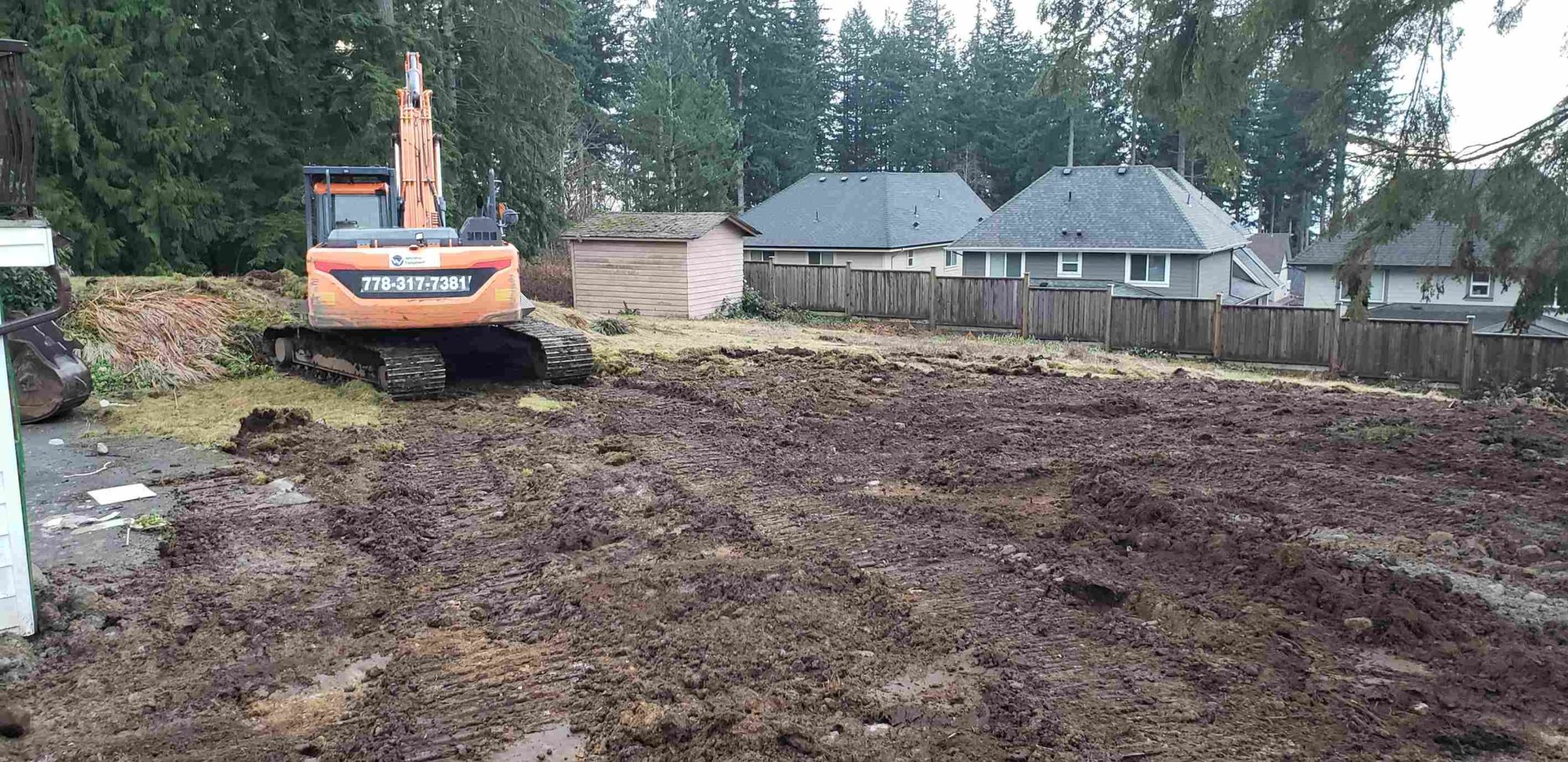 ..a bigger machine would take the bucket lifts along the side of the foundation THAT HAD ALREADY BEEN BACKFILLED with the existing excavation fill. The operator would take the lifts of gravel from the dump truck box in sequence with the truck operator elevating his angle of the box. Talent.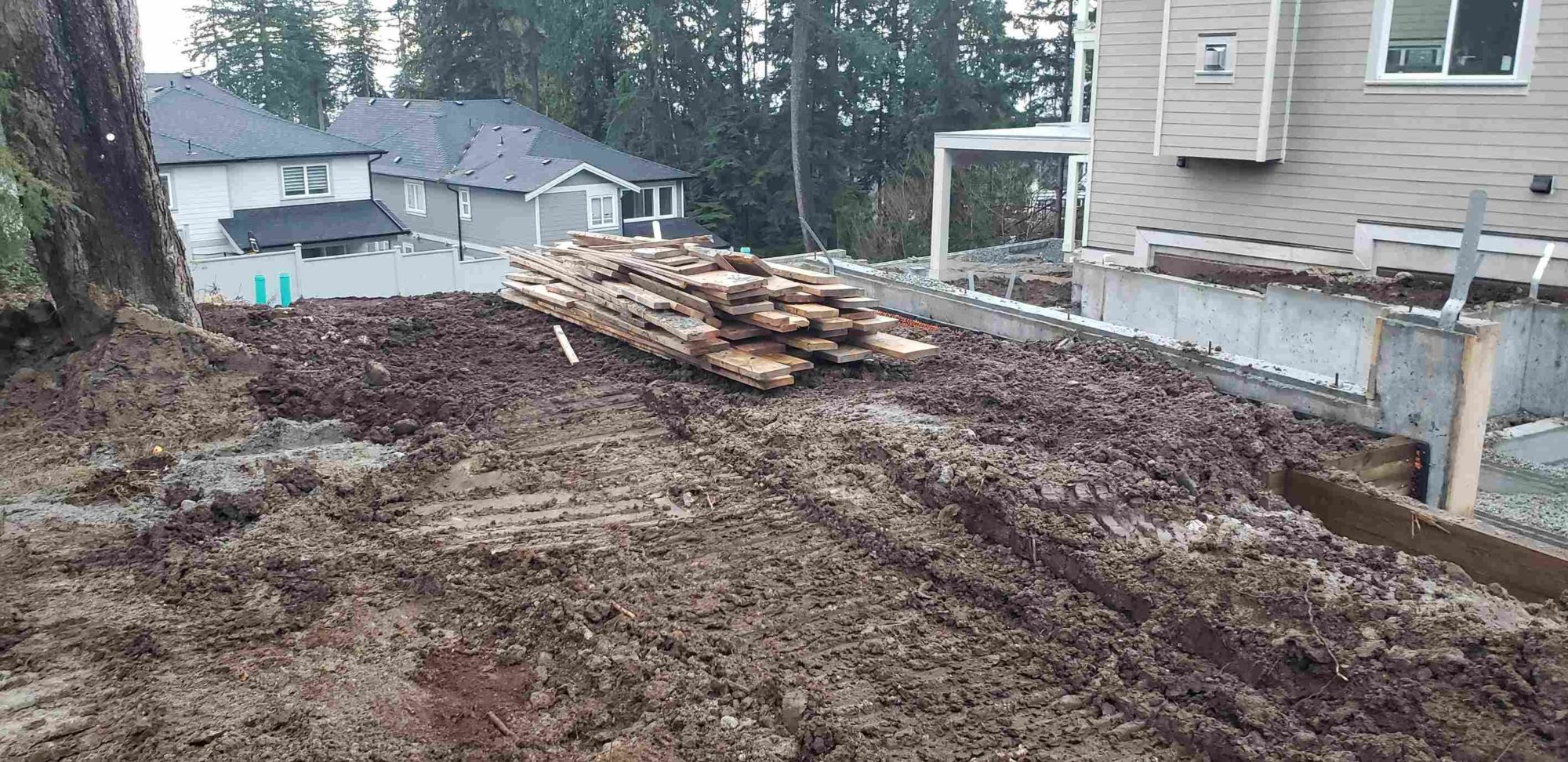 ..as the operator walks the machine along the parallel of this foundation he must be careful not to create too much compaction against the new foundation walls due to the weight of the machine. Multi tasking.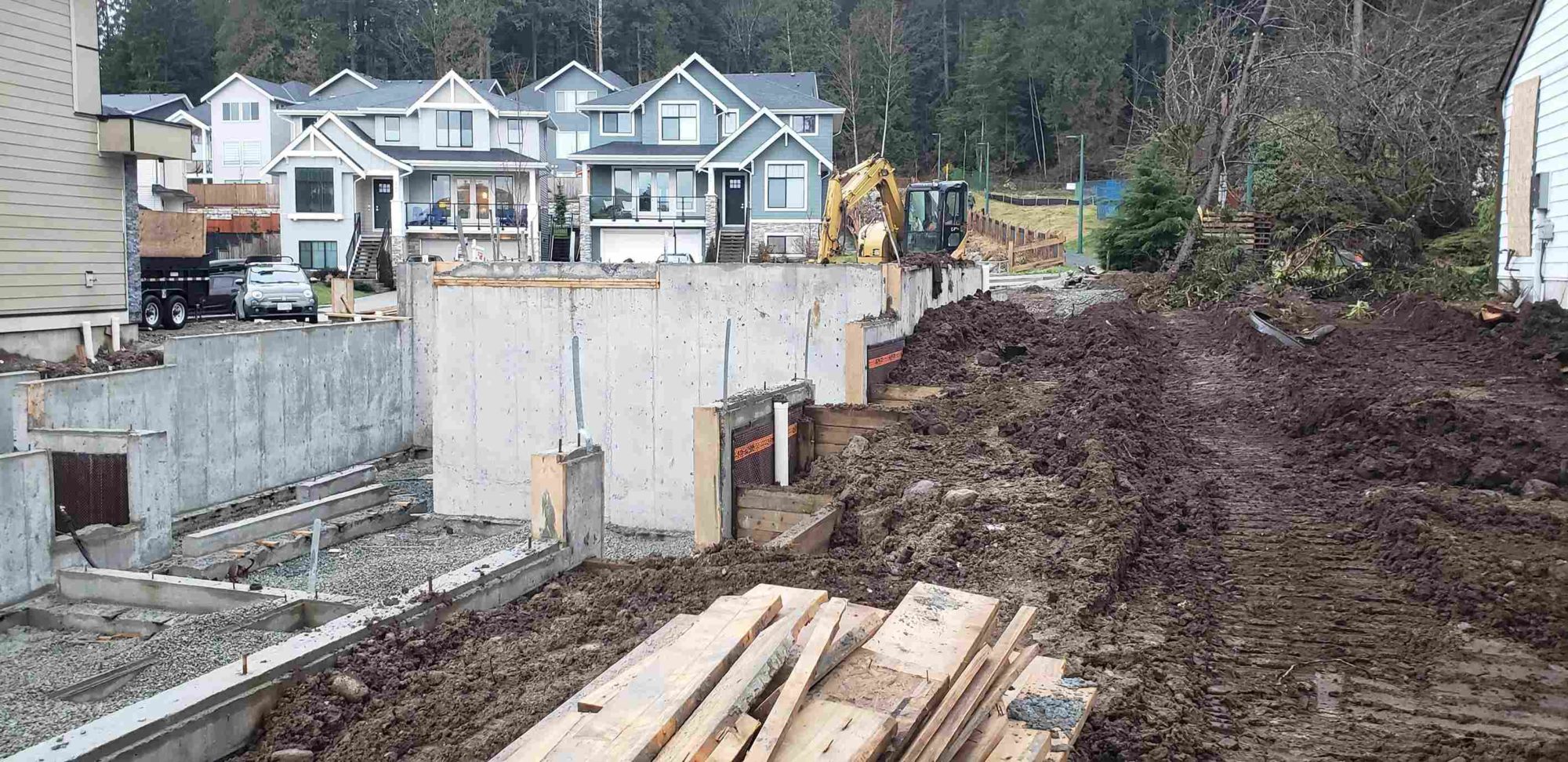 …apparently the wet material due to recent snow and rain, climatic conditions does not encumber the backfilling compaction. The fill can be wet but the ground and fill cannot be frozen.
….personally I would think dry and more lumos would be better..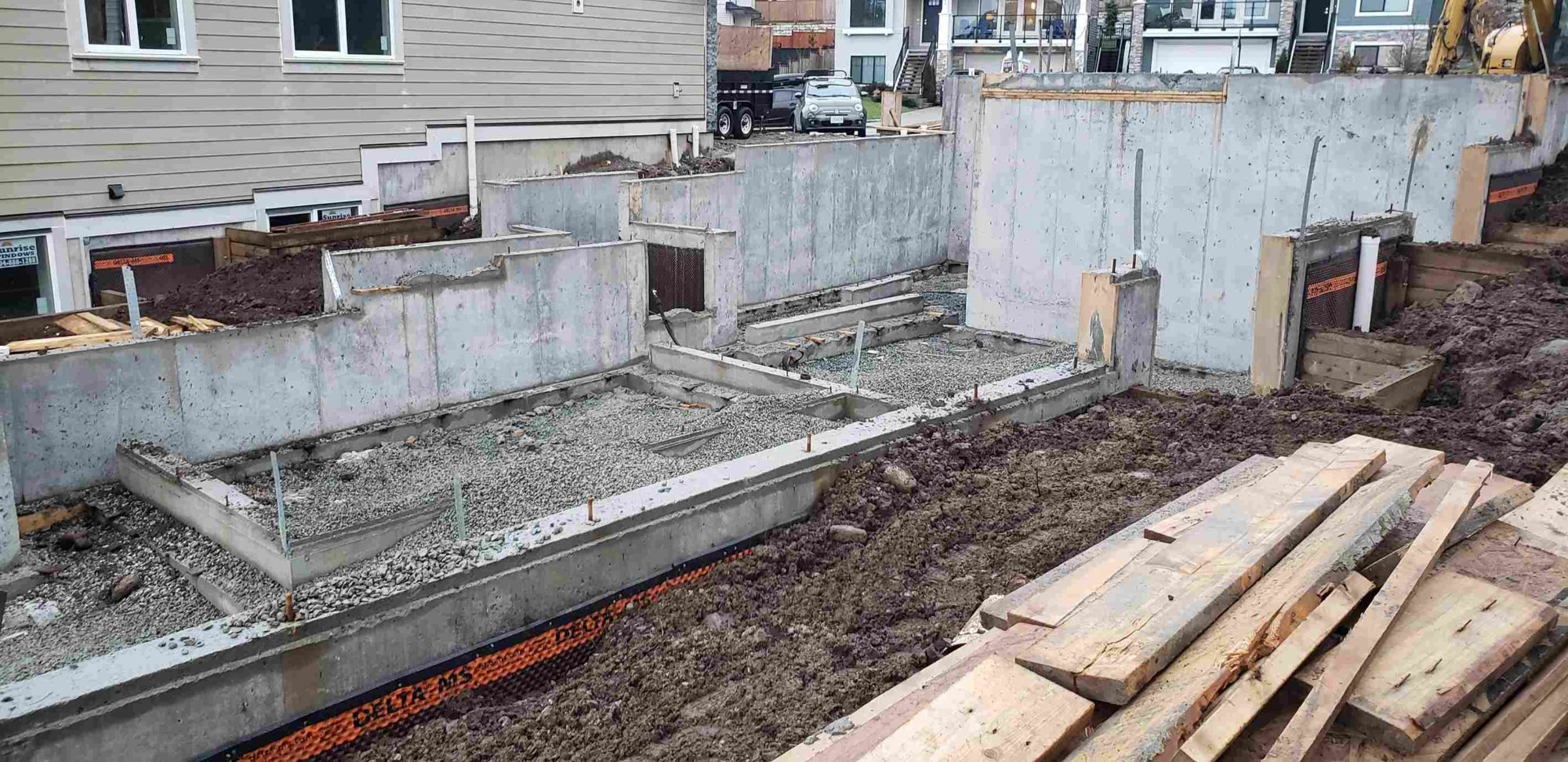 Over the period of the next six months to finish the house there will be much rain and other weather types to allow the natural settlement.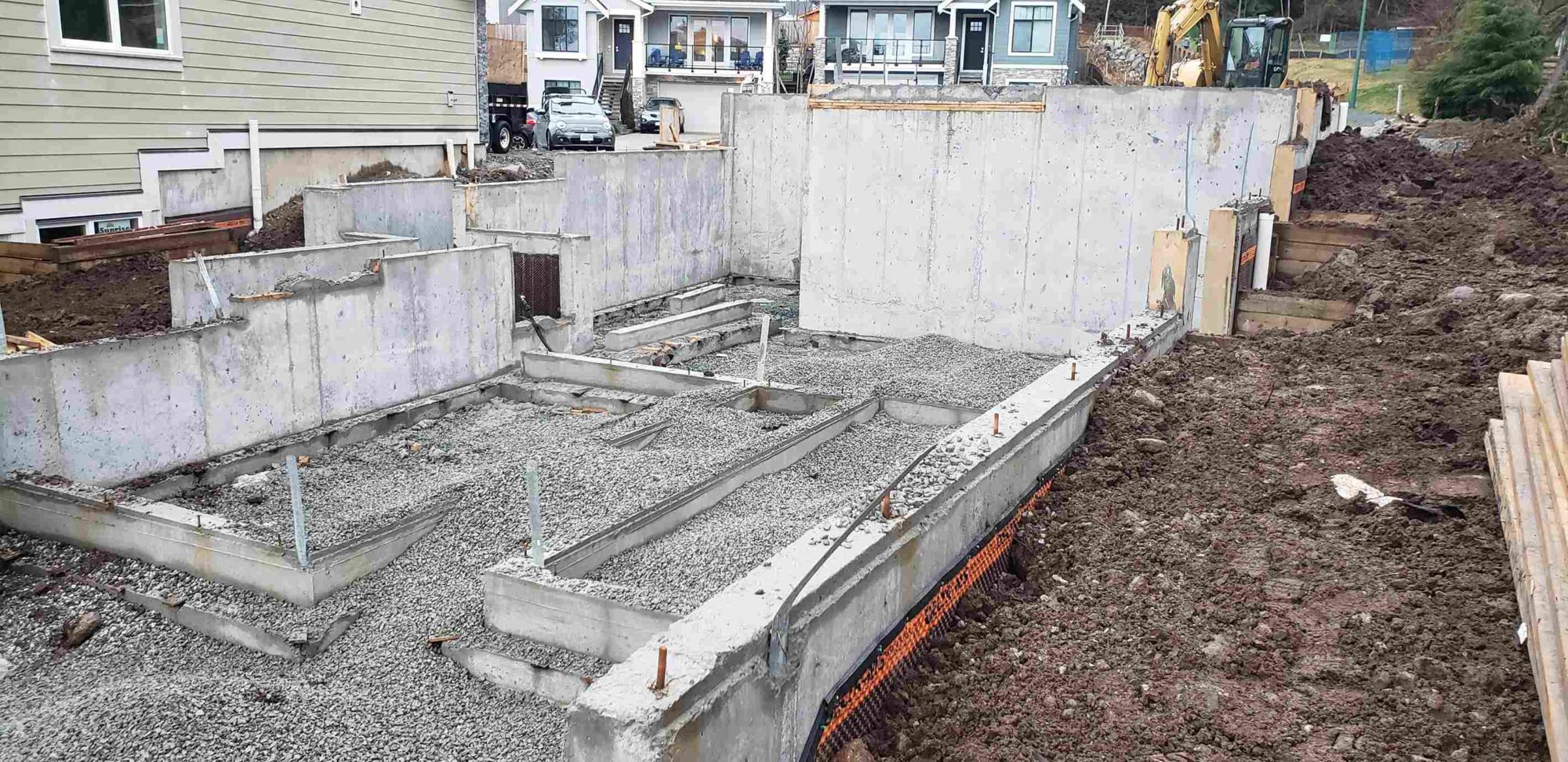 The wood framed out window light wells were also  synchronizing with the foundation walls……and back filled.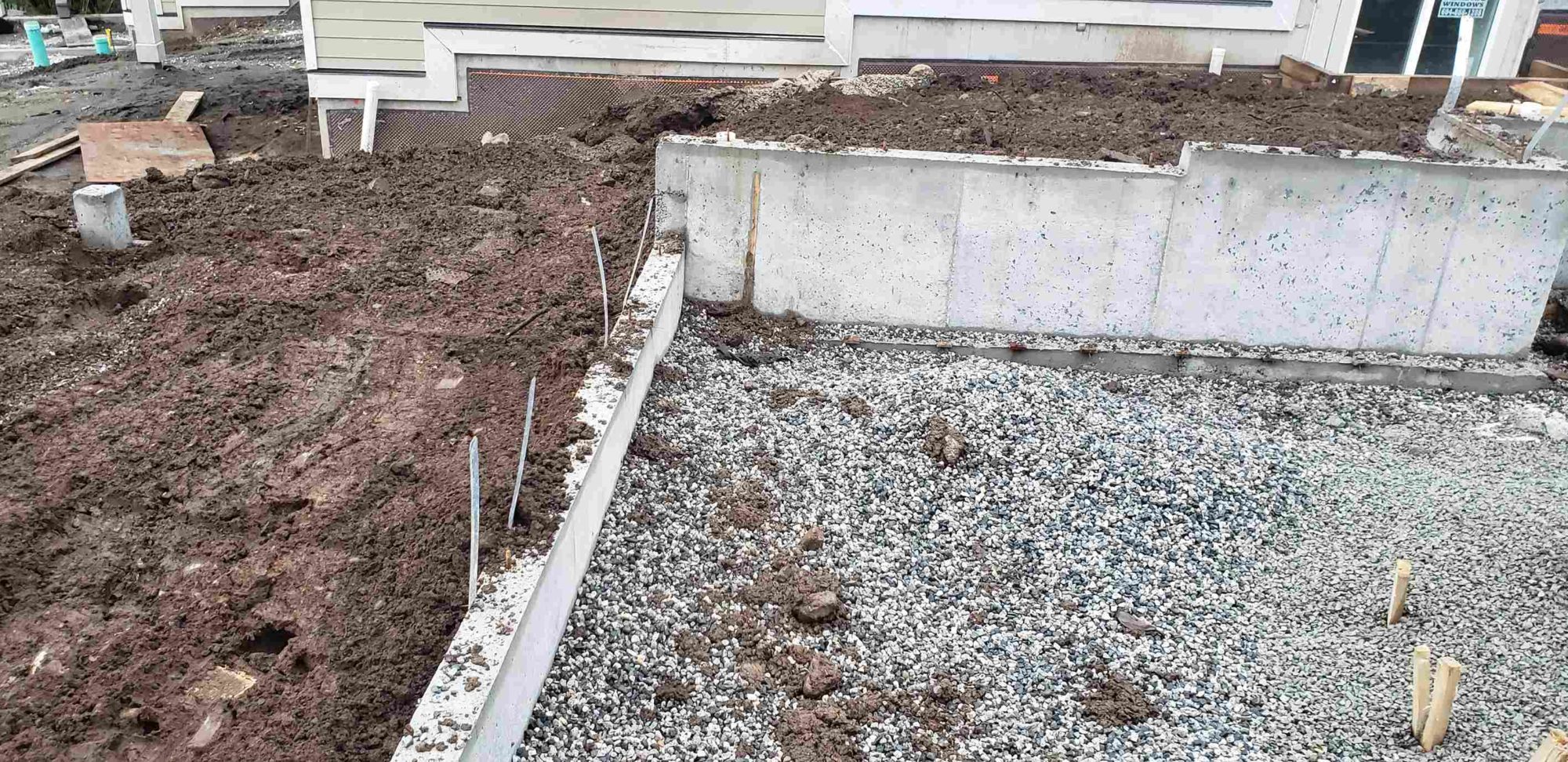 …the bottom of these light wells will be filled with gravel.